Available in 2024/25 >> Tour for the release of the first EP in spring 2024
Biography
All audiences | All times | All terrains
A musician from the 22nd century, nostalgic for the electro of the 2000s, has come to say that techno-industrial civilisation has collapsed to make way for Compost Collaps!
A world of overcycled waste where nuclear power stations, netflix and inequality have disappeared, but not rave parties.
Compost Collaps is a percussionist and his CC-220L, a homemade 100% recycled percussion-composer instrument, a pile of rubbish that heats up dancefloors, fuelled by one overriding motivation: the desire for electro music to exist and endure without electricity, techno without high-tech, rave parties without petrol. A can, some pipes, a few bits of metal, some sweat... and it worked!
Stéphane started learning percussion at the age of 6: he played in the local wind band, teenage punk-reggae-rock bands, hip-hop and cold-wave brass bands, became a DJ and tried his hand at producing techno with a computer. The discovery of DIY Music* enabled him to play, bringing together the exhilaration of percussion, the jubilation of techno-non-stop parties, and radical convictions such as this project: not using any machine to play techno; staging the waste products of industrial civilisation; feeding imaginations of a more sober and therefore less unjust world; wetting his shirt for the advent of a Compost-Collaps world.
*DIY Music: making musical instruments from recycled or diverted materials.
Videos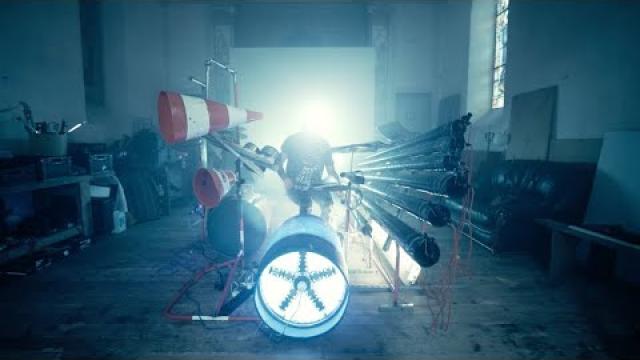 Compost Collaps Einkunstwerk (Live session)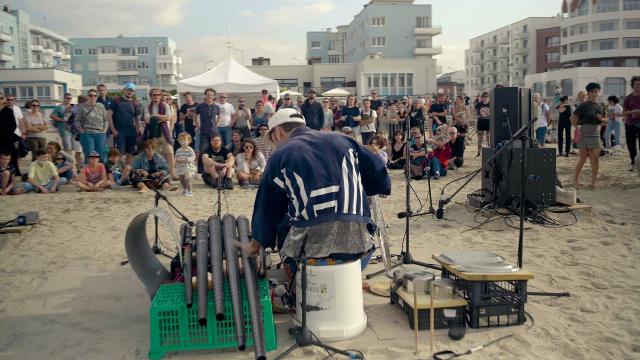 Compost Collaps Live sur la plage de Malo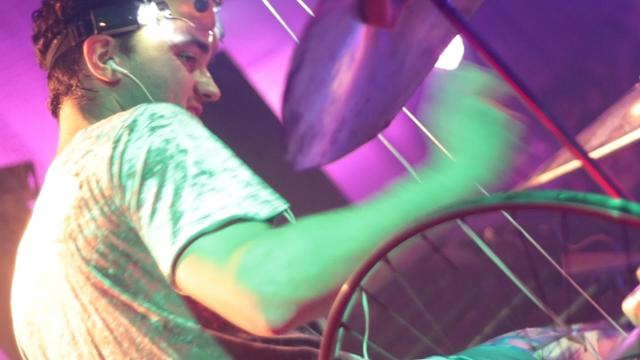 Compost Collaps Live au VAL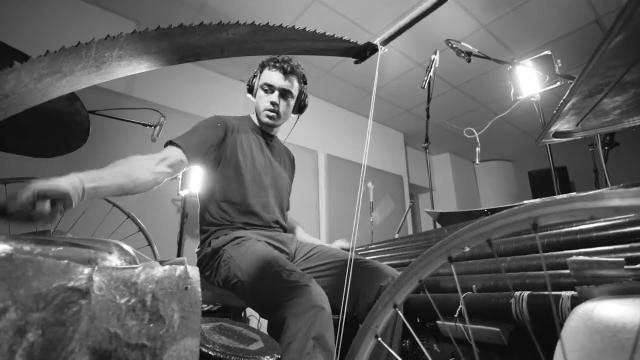 Compost Collaps Saw Saw (Live session)
Concerts
La Bifurk - Grenoble (38)
La Bastille - Grenoble (38)
La Condition Publique - Roubaix (59)
L a Manufacture collaborative - Genève (Suisse)
La Gelinotte - Revel (38)
Les Sizaneries - Margès (26)
Festival Encore! + Dj Cmpst! - Sarrebruck (De)
Festival Encore! + Dj Cmpst! - Sarrebruck (De)
Festival Encore! + Dj Cmpst! - Sarrebruck (De)
VYV Festival - Dijon (21)
Metalu A Chahuter - Lille (59)
Le Baribal - Saint-Hilaire (38)
Le Bruit Du Marteau - Meyrié (38)
Le Perchoir - Crolles (38)
Alternative Déviation - Saint-Péray (07)
Université Autogérée - Grenoble (38)
L'écho De La Serve + Dj Cmpst! - Saint Victor (07)
Le Truc - Saint-Bernard Du Touvet (38)
Fêtes De La Sainte Barbe + Dj Cmpst! - Lens (59)
Centre Culturel Libertaire - Lille (59)
Valence Ateliers Libres - Valence (26)
Salins Sur Scène - Salins-Les-Bains (39)
Salins Sur Scène - Salins-Les-Bains (39)
Festival Vert'altitude - Theys (38)
Chalutielectronic - La Baume D'haustun (26)
Electro Music 2022 - Tullins (38)
Garden House Festival - Aron (53)
Le Baribal - Saint-Hilaire (38)
La Bobine - Grenoble (38)
La Bonne Aventure - Dunkerque (59)
La Bonne Aventure - Dunkerque (59)
Festirock - Les Adrets (38)
L'Etabli + Dj Cmpst! - Massongy (74)
Green Week - Grenoble (38)
Festival Première Fauche - Laval (38)
Le Trankilou - Grenoble (38)
Festival Minuscule - Theys (38)
Materiaufete - Montmeyran (26)
La Petite Echelle - Thonon-Les-Bains (74)
La Zdac - Forcalquier (04)